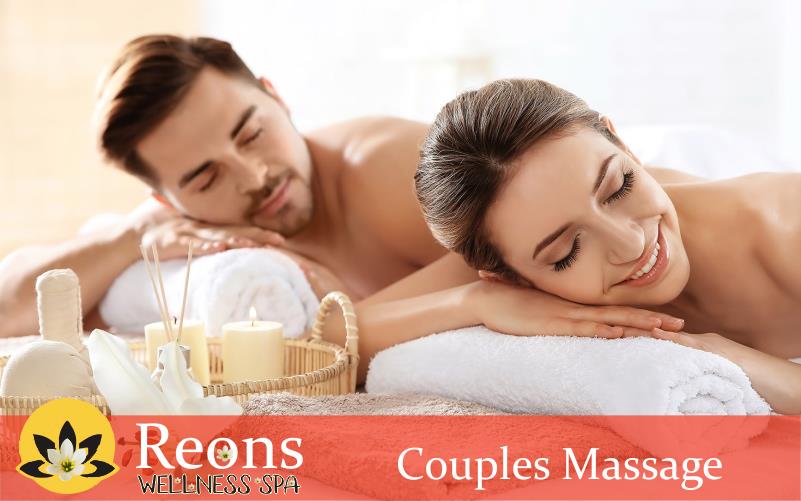 Couples massage is getting more popular. It's for lovers, friends, moms, and daughters. But how do you know if it's a good choice for you?
Here at Reons Wellness Spa, couples massage is one of the most popular services we offer. It makes up around 27% of our total bookings! So it's no surprise we encourage everyone to come on in and try it out.

The couples can be a husband and wife, girlfriend and boyfriend, same-sex partners, mums and daughters, best friends, or any other combination of two people. It isn't strictly for couples (despite what the name says).

Couples massage takes place in a room that holds two massage tables. In a couples massage, 2 people are massaged at the same time by 2 therapists. They are often romantic but can be booked for friends and family too. Don't worry, during a couples massage you'll still get individual attention to address your specific needs.
Reons Wellness Spa and Massage Services
106, Surya House, Near. Somaiya College Vidyavihar,
Station Road, Ghatkopar East, Mumbai,
Maharashtra 400077